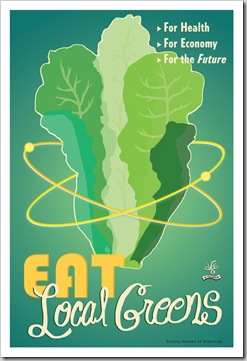 This past week we completed Round #2 of Planting in our Square Foot Vegetable Garden. Our Round #1 of lettuce, peas, carrots, spinach, and onions are off to a great start. Thankfully, the rain held off for just long enough to plant the rest of the seeds and starters. I've been such a lazy gardener and haven't had to water (other than after planting) with all of this rainy weather. 
Round #2 consisted of plants that needed to go in the soil after the threat of frost.  We planted both seeds and starters this round which consisted of corn, tomatoes, basil, peppers, eggplant, cucumbers, and green beans.  (See my Square Foot Gardening Grid Layout for more details.)
Since many of you have taken such an interest in gardening and the Square Foot Gardening method, I decided to show you just how easy planting a square is! (Thanks to my Little Gardener Henry for being my helper.  The boy LOVES the dirt!)
How to Plant Seeds for a Square Foot Garden: 
1. Divide your square according to how many plants can be planted per square according to the index of the All New Square Foot Gardening
* book.
2. Dig a hole using your index finger as deep as recommended on the seed package.
3. Place a pinch of seeds (2-3) in each hole and cover with soil.
4. Moisten soil well.
5. After a dominate plant becomes obvious, cut (do not pull) other seedlings that have sprouted.
Have YOU started your garden?  How's it "growing"?

Top Right Image: Poster Print from joeseppi on etsy
* Links to Amazon.com Affiliate