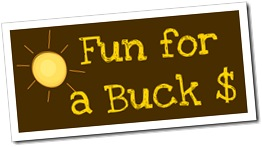 No matter how hard I cheer for spring to arrive, I know we still have lots of indoor days ahead.  Macaroni Jewelry is a fun, easy, and CHEAP activity to keep little hands busy and Mama happy while we wait for warmer sunshiny days! (Actually, the secret is I had fun making these too!)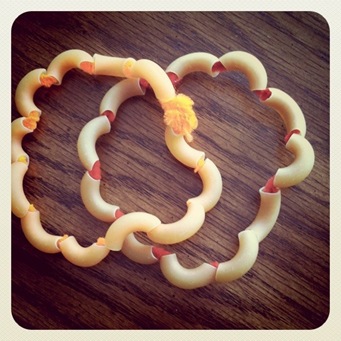 All you need to make these is:
* Pipe Cleaners
* A Box of Macaroni
It's a great activity to practice fine motor skills.  You can also incorporate colors and counting learning as well!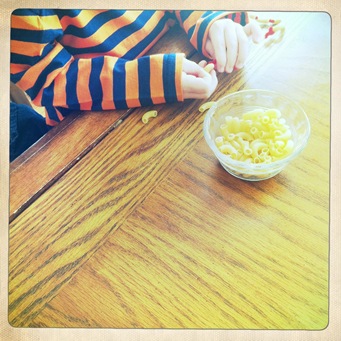 Tie a knot in one end of the pipe cleaner. Then, little hands can string the macaroni through to the end of the knot.  Continue to fill until the bracelet or necklace is full. Then simply twist the two ends together.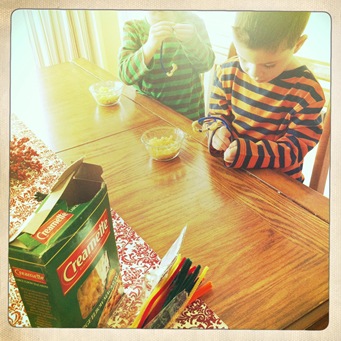 Simple. Easy. Fun for a Buck!

More Great Fun for a Buck Ideas: