Just a few more weeks until this room won't feel so incomplete!!!! All the details have come together so well, but there's still something someone missing. Every time I go in it to put something away or just go in to take it in, the anticipation makes my heart skip a beat. We're so so close to bringing a baby into this home. Something we didn't foresee or think possible.
I'm so in love with how his room has come together, and thought you might want a peek inside too!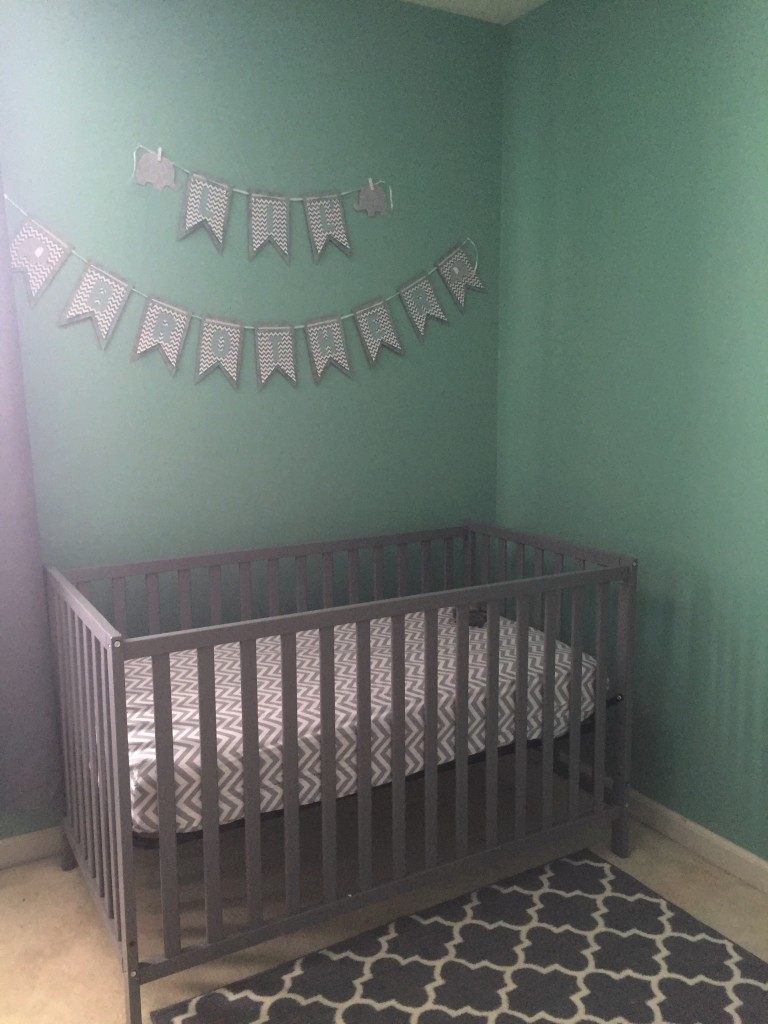 I love the gray color and simplicity of this crib. (And the price really couldn't be beat either, since there were many used cribs selling at this price or over.) Some sweet families from our church purchased it for us for my shower.  The rug was a Target find, as well as the chevron crib sheet.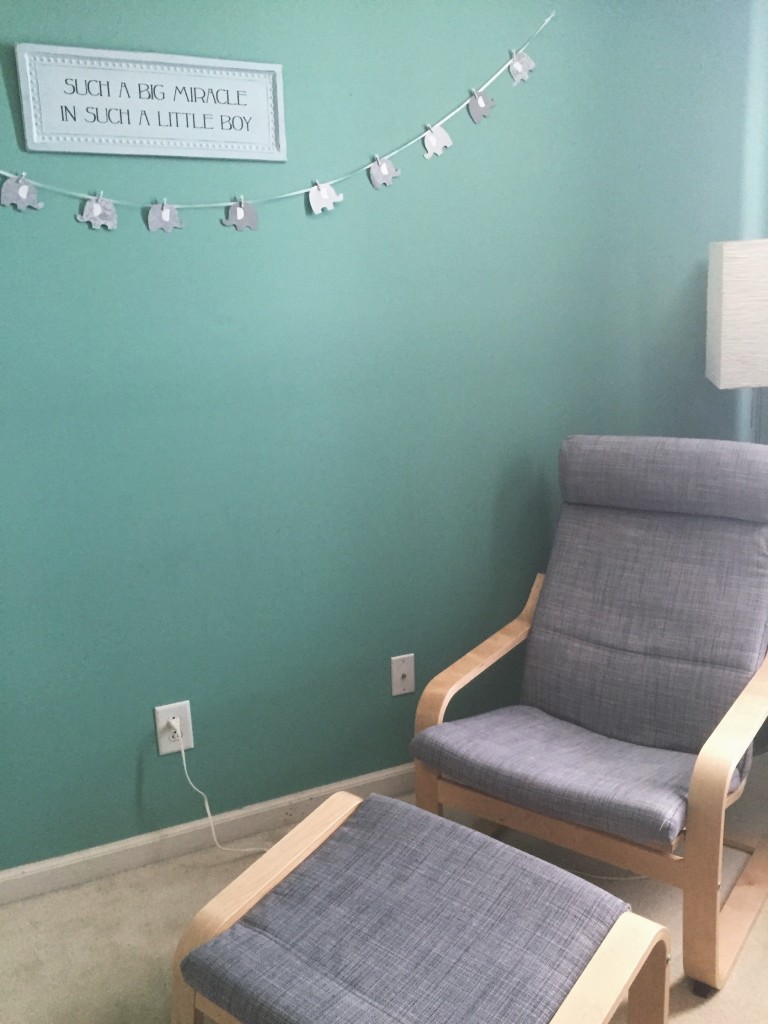 I already bragged about the comfort of this chair we purchased on our IKEA spree, but it's seriously my favorite in the house. Brad made sure it stayed in the main living area of our house for a good while before it made its way upstairs.
I just realized that I didn't get a good picture of the window coverings, but I LOVE them too – and another STEAL! They are solid gray blackout curtains that I found on Amazon after striking out at several stores. Super impressed with the quality, price, and how well they block out the light. I'll probably be replacing the ones in the boys room soon with another pair!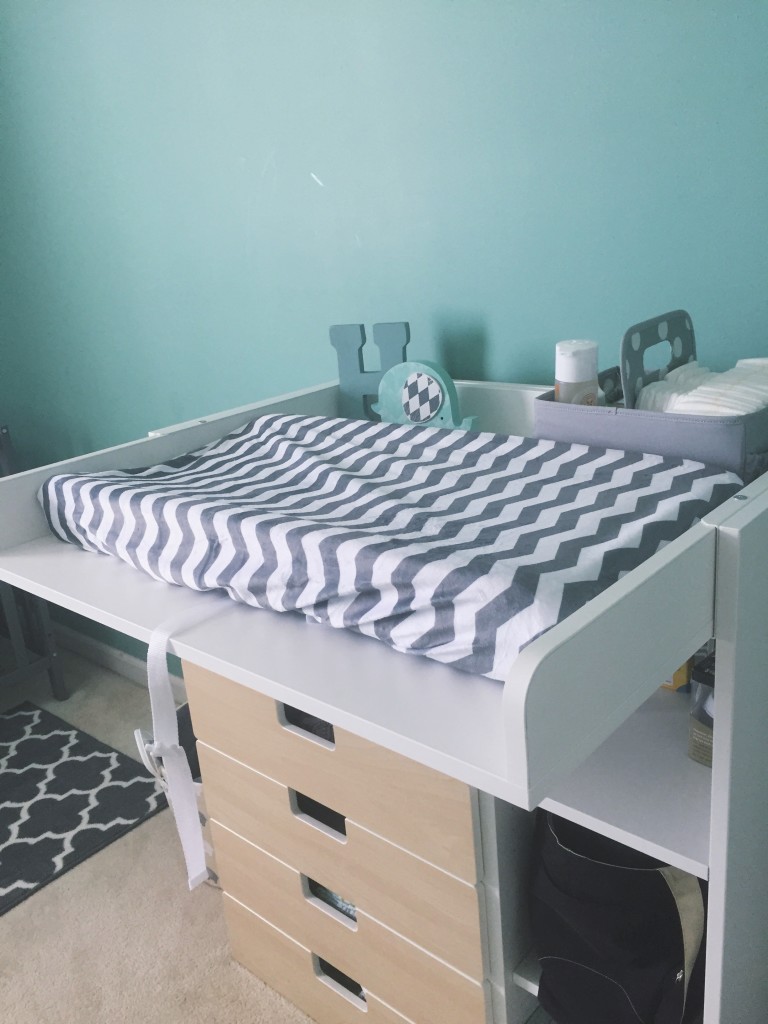 The changing table is also from, you guessed it, IKEA. I love how much storage it has, and it can transition to a play table/desk when he's older, so I love the practicality. The changing pad and cover are from Amazon.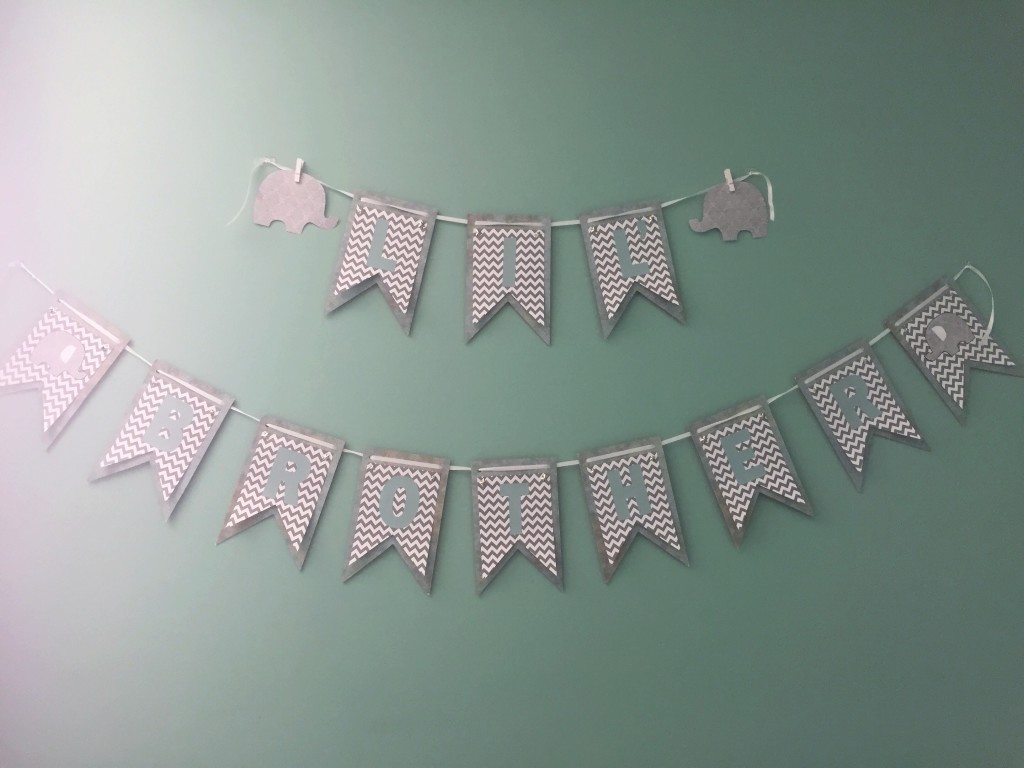 Most of the decor are shower decoration leftovers that couldn't have fit more perfectly in his room. Thank you, Emily, for all your creativity and hard work cutting all of this out. The "Lil Brother" makes me melt.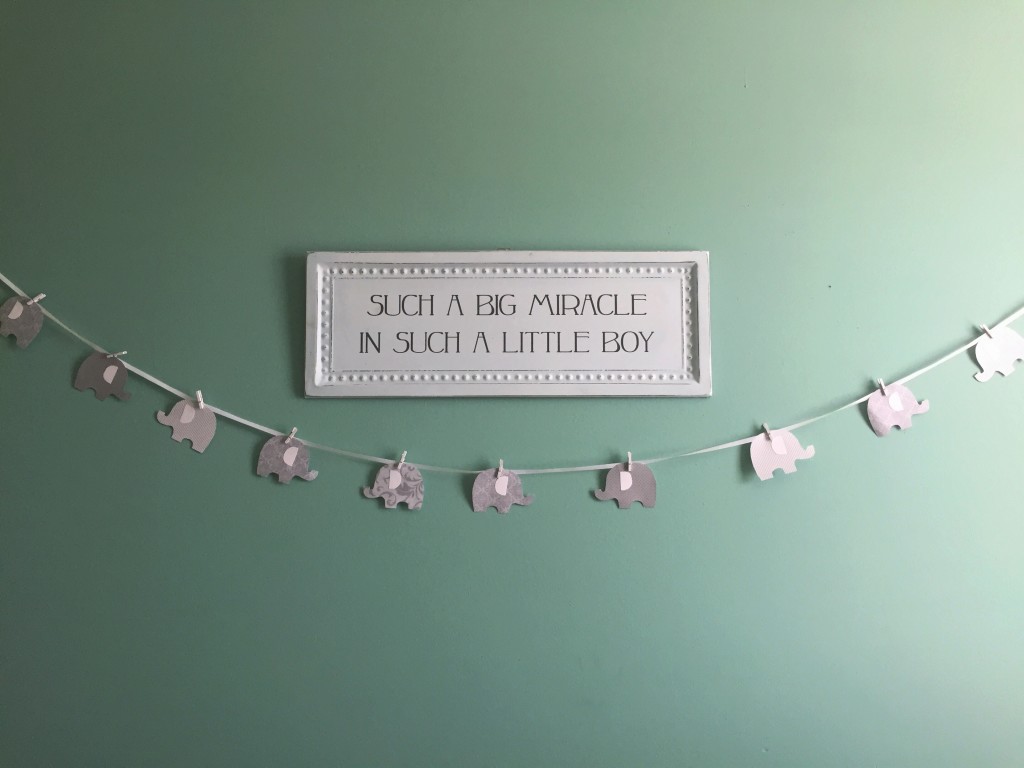 Love this sign that my friend Megan passed down to me also. Perfection. 
The aquamarine paint color is the same that Brooks and Clark picked out years ago when they were bunking up in this room. One less thing we had to complete during this season of projects!
Who wants to come rock a baby in here in a few weeks? Or maybe change a diaper? Did you catch the name hint?????