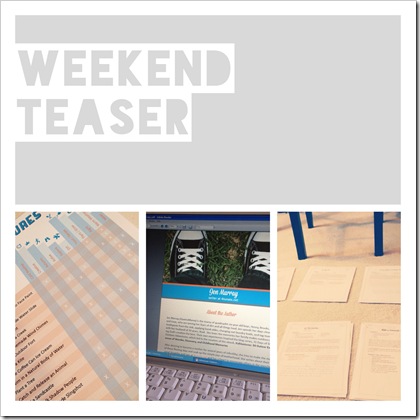 Friends, we've been nose to the grindstone on a project that I'm so passionate about sharing!  It's been quite an effort between a team of people, but the pieces are coming together and it's going to be FABULOUS!  I'll be able to share more details on Monday, but I wanted to give you a sneak peak of what's coming…
So sing some "I will wait.  I will wait for you", and meet me back here Monday morning!
Thankful for each of you who continue to keep coming here, spurring us on, and allowing me to learn from YOU.  It's a true privilege to share this journey with you all.