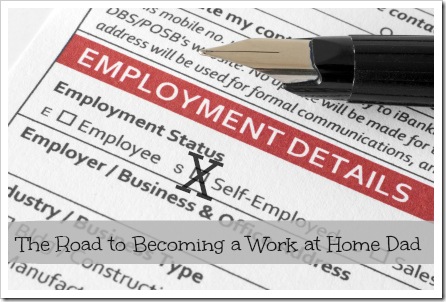 Brad has been sharing his personal journey of unemployment to at home entrepreneur. We know many of you have faced or are currently facing financial uncertainties, and we hope this can be a personal testimony of God's faithfulness through these trials. 
When I got my first check as a consultant, it was really exciting.  I had never considered selling my own gifts and talents on the open market.  Somehow, I was stuck in the majority American mentality that to make money, I had to go work for someone else who would determine the value of the gifts and abilities God had provided to me.  This may seem like a simple concept, but did you know that you can take your own knowledge about a product or service and just go sell it to anyone you want?  I think I knew this somewhere in the back of my mind, but for some reason I had never considered it personally.  It's called the Free Market!
(Note: I loved my job at Woolpert, and there is nothing wrong with being an employee, I had just never seriously considered this other option!)
The creative wheels began to turn in my mind.  Since I had not used these wheels much, they did turn slow back then, but ideas began to churn.  My first service offering was 3D animation such as this one.  Within a few months it became apparent that this first service offering would not provide enough in the current economy, which was disappointing.  
While I didn't openly market web services, opportunities continued to find me. Because  I didn't want to turn down any kind of work or potential income, I took taking every opportunity that the Lord presented me with.  I failed to see how God was working.  He kept dropping blessings in my lap, and I kept looking for something else. 
Looking back, it is kind of like those times when we were feeding our baby boys  solid food for the first time.  They wrenched their heads from side to side trying to avoid this foreign spoon and food.  We persisted time and time again, then finally they figured it out.  This is how we plan to feed you now, it's a good thing!
Web design was not my first choice.  It was going to take a lot of learning and catching up. I'd rather have just done what came easy, but God had other plans.  God was faithful to keep pushing me, and I began to accept this new road.  However, while I was working hard to grow my new business, I was not yet committed or convinced.  Between projects, I continued to  fill out resumes and search for jobs. 
The pressure still remained to find a steady income stream that would sustain my family of six…