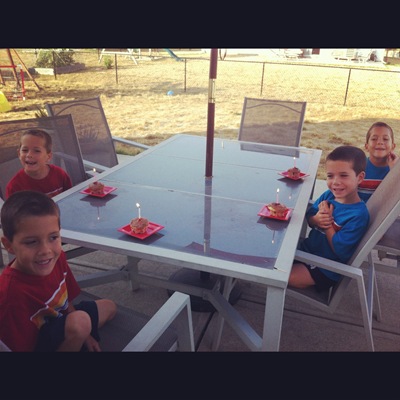 Who told these boys they could grow up on me?  Honestly, I want to freeze this age so badly.
Yesterday marked  five and a half years. We celebrated with candles and cupcakes from grandma. Daddy sang 1/2 of the Birthday Song from his meeting, followed by  oatmeal with sprinkles, and a splash in our neighborhood pool in the afternoon.
They are letting go more each day – becoming such individuals who love to learn and live. And even through some ugly arguments and fierce competitions, they are united as brothers more than ever before.
Here's too many more 1/2 birthdays, full birthdays, small milestones, and large!  We love you more than words, Little Men!