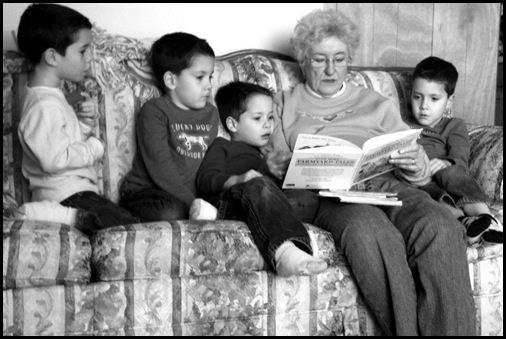 We've been blessed with boys who love to read.  From an early age, everything stops when someone begins reading – toys are dropped and they gather around for a story. Honestly, they would pick being read to over just about any activity – it's a gift I hope they keep as they learn to read. 
Getting to read aloud to them is such a sweet time – it's quiet, calming, relaxing – and I just love watching them being read to by family and friends.
We've completed a couple of chapter books including Book 1 of the Boxcar Children Mysteries
and The Lion, the Witch and the Wardrobe
, and we just started The Indian in the Cupboard
this week.  We're moving through it quickly, so I'm in search for the next read aloud, preferably without princesses. 😉
Open to your suggestions!  What were YOUR favorite read alouds growing up? What have been your kids' favorites?
{Amazon Affiliate Links used as a reference.}