Jen and I are both college basketball lovers and even share one common team, her alma mater the Butler Bulldogs.  (Who gave #1 Duke a run for their money today!)
However, we are originally from very different camps.  She is from a Hoosier family (IU), and my family are firmly in the Purdue Boilermaker camp.  We are always lobbying for our boys to become a fan of our teams. 
Today, while Jen was gone, I was able to snap these long awaited shots for my side of the family.  I don't have any other sets of Purdue outfits for the boys, so I want to thank our friend Emily for these!  Emily, as of this post, our family in Warren and Tippecanoe counties love you!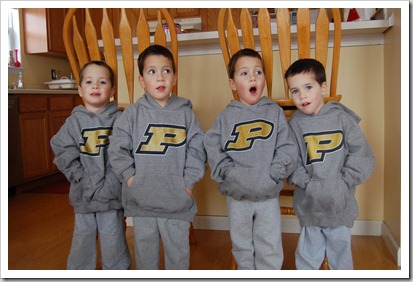 "Boiler Up!"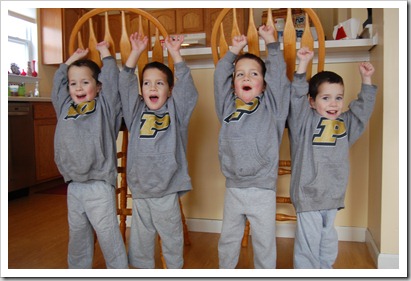 Daddy, for the win! 
Love you Jenny!
Brad