Last weekend, our house was full of a 1/2 a dozen boys 3 and under.  It was a hoot!  My dear friend Kate came over for a much anticipated overnight with her 2 sweet dudes, Mylo and Phin.  We had a lot of laughs, and went through a TON of dishes! =)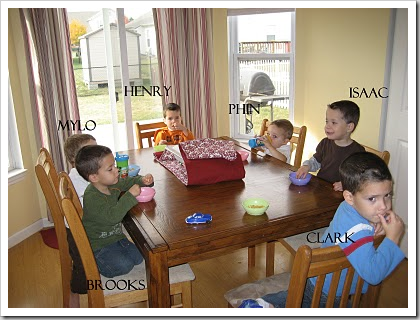 Clark ADORED Miss Kate…can you tell? 
It was so so nice to spend some time with another mom my age and just camp out together. She even blessed us by bringing over a meal for Friday night and some of the best pumpkin bread I have ever digested! (Could I find a better house guest on the planet?)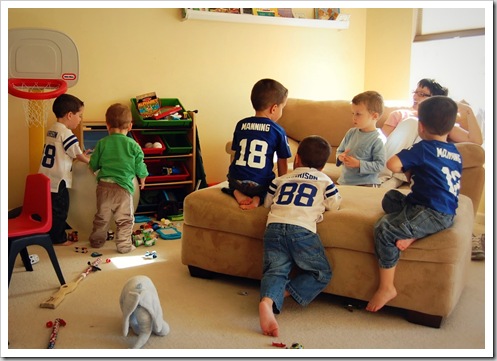 And her boys are just a little piece of heaven.  So fun to watch our boys become instant buddies.
On Saturday we decided we needed to throw a girl into the mix and invited my ultra sweet friend Emily and her Little Birdie over for a large pot of mac and cheese. (When cooking for 7 kids you gotta go gourmet all the way!)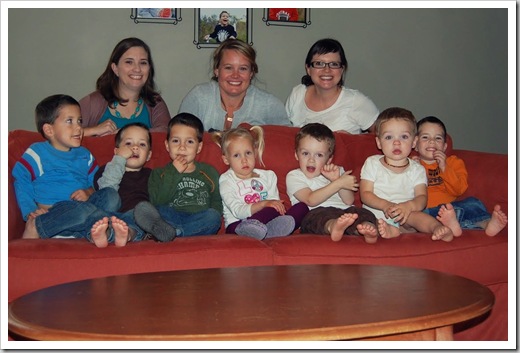 Kate, Em, you are God-sends.  Such an encouragement in my life. xoxo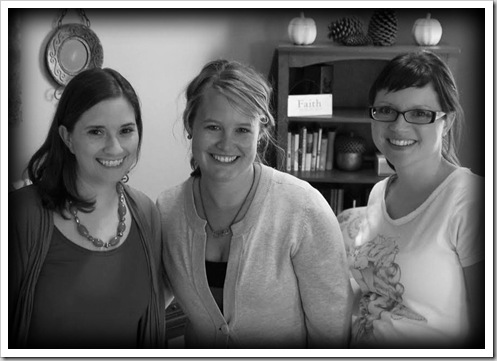 I'm guessing YOUR weekend plans don't involve 6 boys under one roof…so what are YOUR plans?