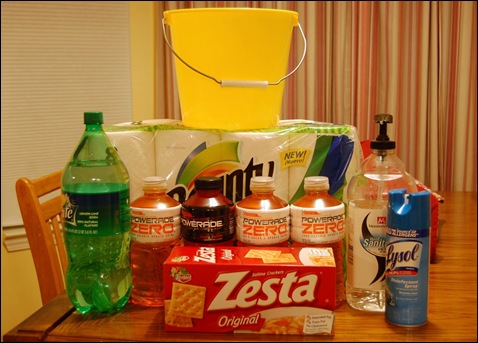 Lysol – Check. Sprite – Check. Paper towels – Check. Sports Drinks – Check. Giant Hand Sanitizer – Check. Soda Crackers – Check.
The Yellow Bucket is currently IN USE. 
One Down… and many to follow, I'm afraid.
Let's hope it passes quickly!
In more pleasant news, I wrote a guest post for my friend Amy, while she's soaking up some time with her sweet new baby.  You can find "Encouragement for New Moms" over at Amy's Finer Things.
Also, there's one more day to enter the Lisa Leonard Giveaway.  I will be picking a winner Wednesday morning, so go ENTER! 
Stay germ free, Friends!
QuatroMama