Friday I spent the afternoon loving on the Thompson Quads.  It was such a treat. I fell hard for sweet little Dahlia, Jude, Isaac, and Lucy. It brought back so many memories and it was a reality check of how much my own little ones have grown up. (Interesting Fact: 19 month quads are sooooooo much quieter than 3 year old quads!)
Spoon feeding the 4 of them at our old feeding table was surreal. A good case of déjà vu, for sure!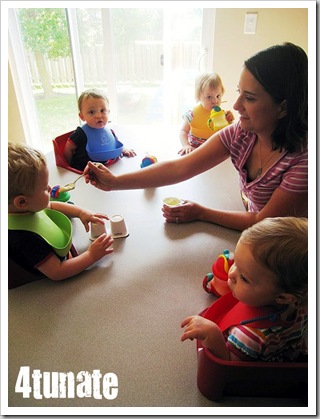 Wasn't this just yesterday?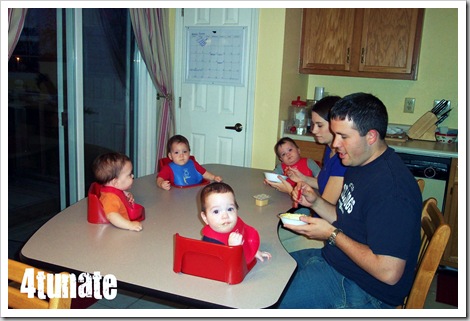 Thank you, Suzy and Ted, for letting me hang out with your sweeties!  I'm coming back for more soon!